W-KLT® - Würth small load carrier
Within industrial Kanban systems, different types of bins are used for the storage of C-parts.
Overfilled manufacturing facilities, inefficient usage of storage space and disruptions in the process flow are such common problems that our team developed our current storage bins to address these issues. The use of the patented Würth bins is an effective solution to these past problems regarding transport, accessibility and space in the production plant.
W-KLT®, Würth´s small-load carrier, is the right solution for the job:
Maximum transport security
Easy access
Optimum use of space
Very strong and durable
Very good for stacking
Optimised for content
Compatibility
W-KLT® is available in three sizes:
W-KLT® 2115: 200 x 150 x 150 mm (3.2 litre)
W-KLT® 3215: 300 x 200 x 150 mm (5.3 litre)
W-KLT® 4315: 400 x 300 x 150 mm (10.0 litre)
Each bin is provided with a custom-made label including information about the customer name, the item description, the customer and Würth item number as well as the dimensions and drawings of the item.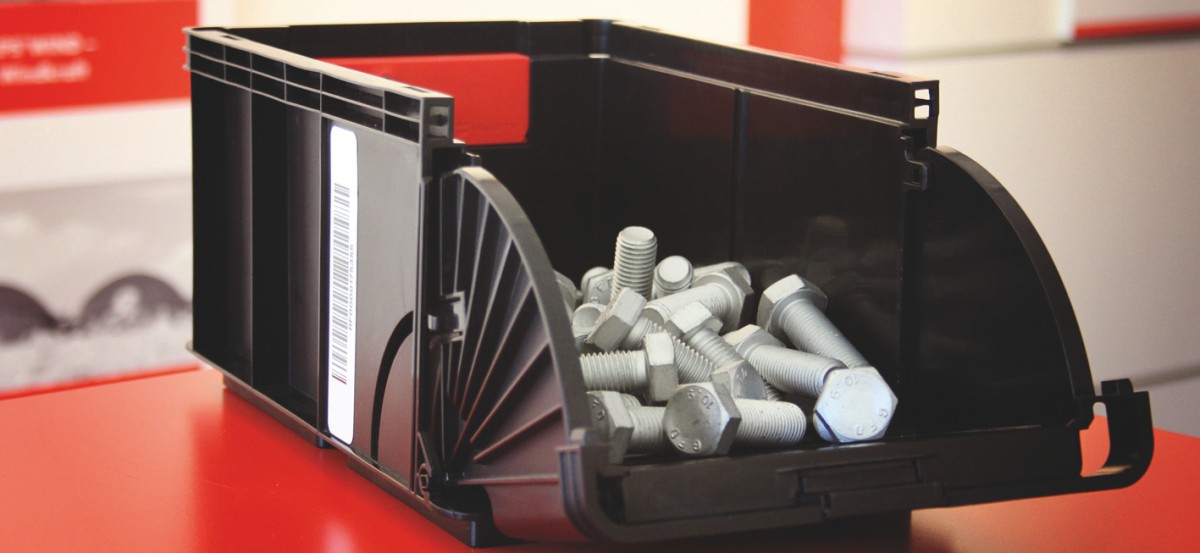 ​ ​